Returnable Have handles to make it easy to carry Quality water
Catter your
Office
Home
Shop
Meeting
Farm
Gym
thirst with Cool Blue water!!
At Cool Blue we are committed to compliance with TBS standard TZS 574, TFDA, Directory of Sanitary Approval Food establishment for US armed forces procurement, the HACCP principles and ISO 9001:2015 standard.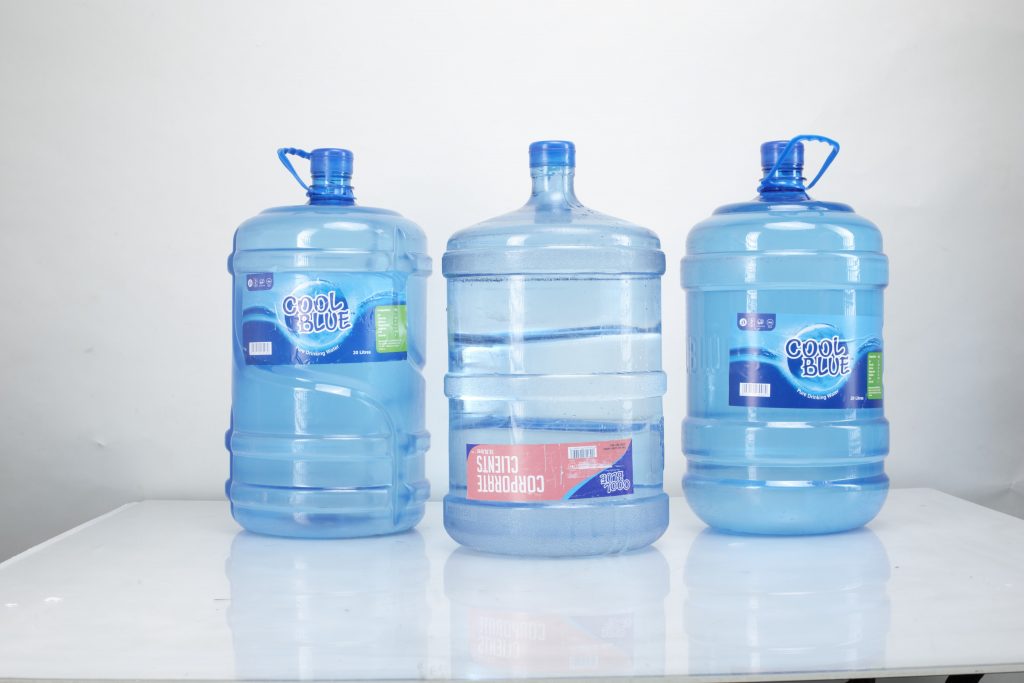 We are available in Dar es salaam, Chalinze, Morogoro, Mkuranga and Dodoma. We are ready to serve you anywhere within Dar es salaam with Absolutely Free Delivery!!